The Project of Housing Estate "Trojca"
 ARCHITECTS: 

MWM Architekci
The architecture of these buildings mirrors the village's rich historical layout, where neighboring units gather around a central square and gracefully line the primary estate road.
At the epicenter of this community lies a multifaceted complex, replete with communal areas, dining establishments, leisure zones, a sparkling swimming pool, and sports amenities.
Additionally, a sandy riverbank beach and, in the southwestern part of the property, a captivating treetop pathway and rope park thoughtfully integrated into the existing mature trees.
These diverse building designs have been meticulously crafted to meet the specific needs and preferences of various recipient groups.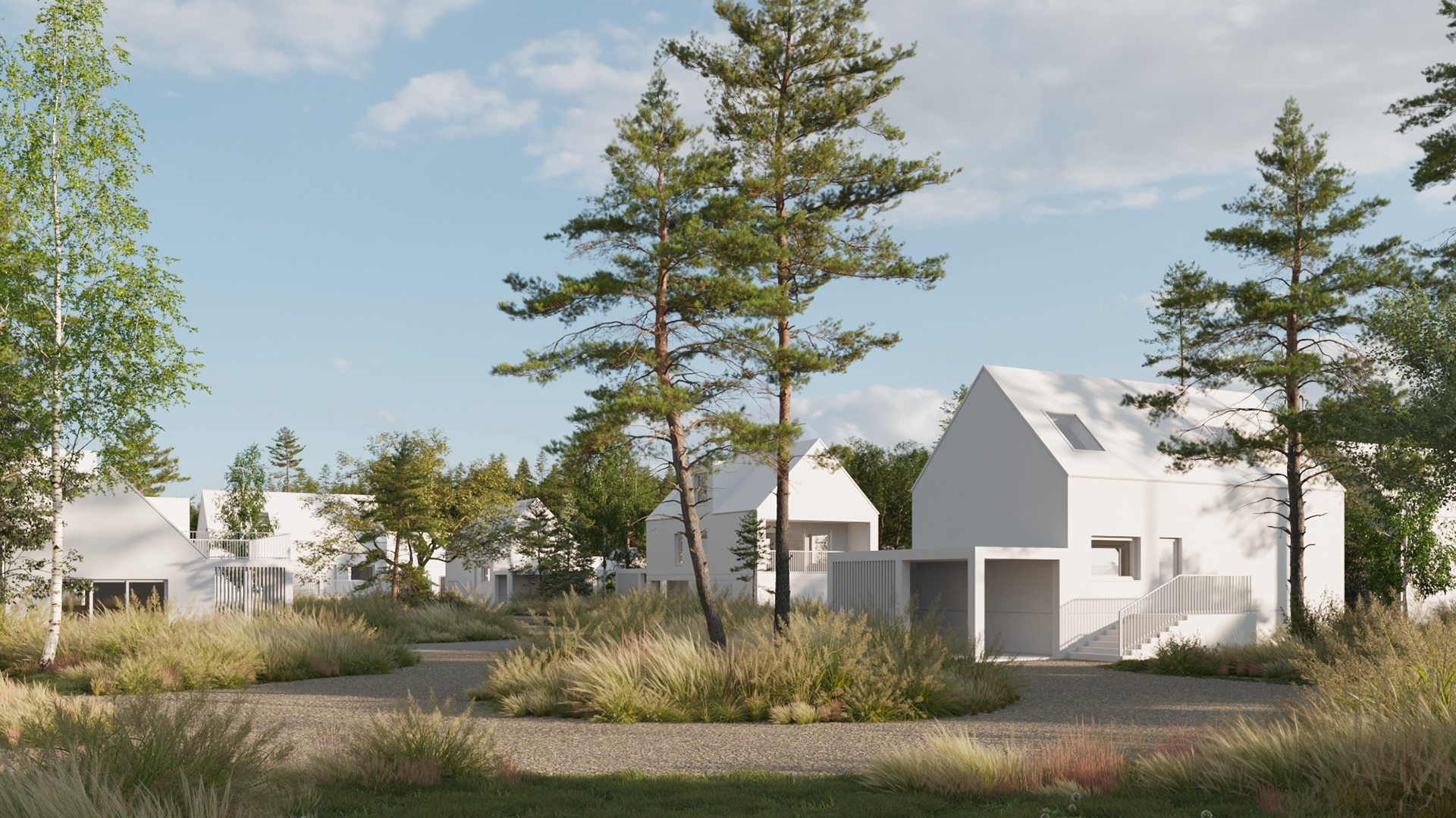 Additional exterior shots
And more of exterior shots :)