DESIGN: 
STUDIO NUMEN x COCKTAIL PROFESSOR
What made this project truly unique was the absence of any blueprints, dwg, or dimensions to work with.
Armed only with hand-drawn sketches depicting the envisioned bar, we embarked on an extraordinary journey.
Step into the allure of an extraordinary social club - a haven that warmly embraces you into an exclusive, open, and welcoming community. 
Inspired by the enigma of historic clubs, this remarkable space redefines tradition, inviting all with open arms and embracing novel concepts. 
Unveil its secrets, delve into its mysteries, and partake in its cherished rituals, as you become a cherished member of this exceptional, cozy house community, designed for like-minded individuals seeking a truly remarkable experience.
Introducing our Communal Bar - a perfect blend of classic finishing touches in its bar fronts. Experience the vibrant ambiance of our open workspace, where guests can sit directly at the station, fostering connectivity and interaction. Admire the elegantly designed bottle steps and the residential-style built-in cocktail station, departing from the traditional under-guest counter approach. Lean in, engage, and be a part of the action as you participate in this captivating bar experience.
Discover the 'Cabinet of Curiosity' - a unique collection of vintage technology, hiding a secret door to our exclusive private event rooms. 
In a groundbreaking move, we incorporated a real live model into one of our visualizations, adding a touch of authenticity like never before. Witnessing the model opening the door and stepping into the room, with strategically placed lighting, elevates the entire scene, making it feel almost tangible.
Welcome to the 'Old-Fashioned' Library - but it's anything but old-school. Step into a modern twist on a prestigious library, where you can explore a variety of 'Old-Fashioned cocktails'. Join us in the communal space as we present our unique takes on this timeless classic. 
Amidst the inviting atmosphere, a captivating round-shaped design centerpiece awaits, boasting delightful repetitions and meticulous attention to detail. Indulge your taste buds and discover the art of mixology at its finest in this remarkable setting.
Our team poured an immense amount of effort into manually modeling numerous exclusive vintage details, meticulously bringing the bar to life in every aspect. 
5. Residential corner with hidden home bar
Residential Corners with Covert Home Bars - A James Bond-worthy secret awaits!
Concealed discreetly behind a wall panel, cleverly camouflaged within a world globe, or ingeniously tucked away within a guitar, these hidden home bars offer an aura of mystery and sophistication.
Step inside to find a lavish wet bar adorned with opulent black calacatta marble, inviting warm wood accents, and elegant mirrored shelving. 
Top-shelf spirits find their ideal home here, ready to be expertly mixed into captivating cocktails, including the classic Old Fashioned. Unveil the allure of these clandestine drinking sanctuaries, where mixology meets style in the most exquisite manner."
Welcome to the captivating world of Social Club's interior design, where comfort and a welcoming homely atmosphere embrace you. Discover inviting nooks, cozy seating, and intimate lighting, fostering connections among like-minded guests with a shared sense of style.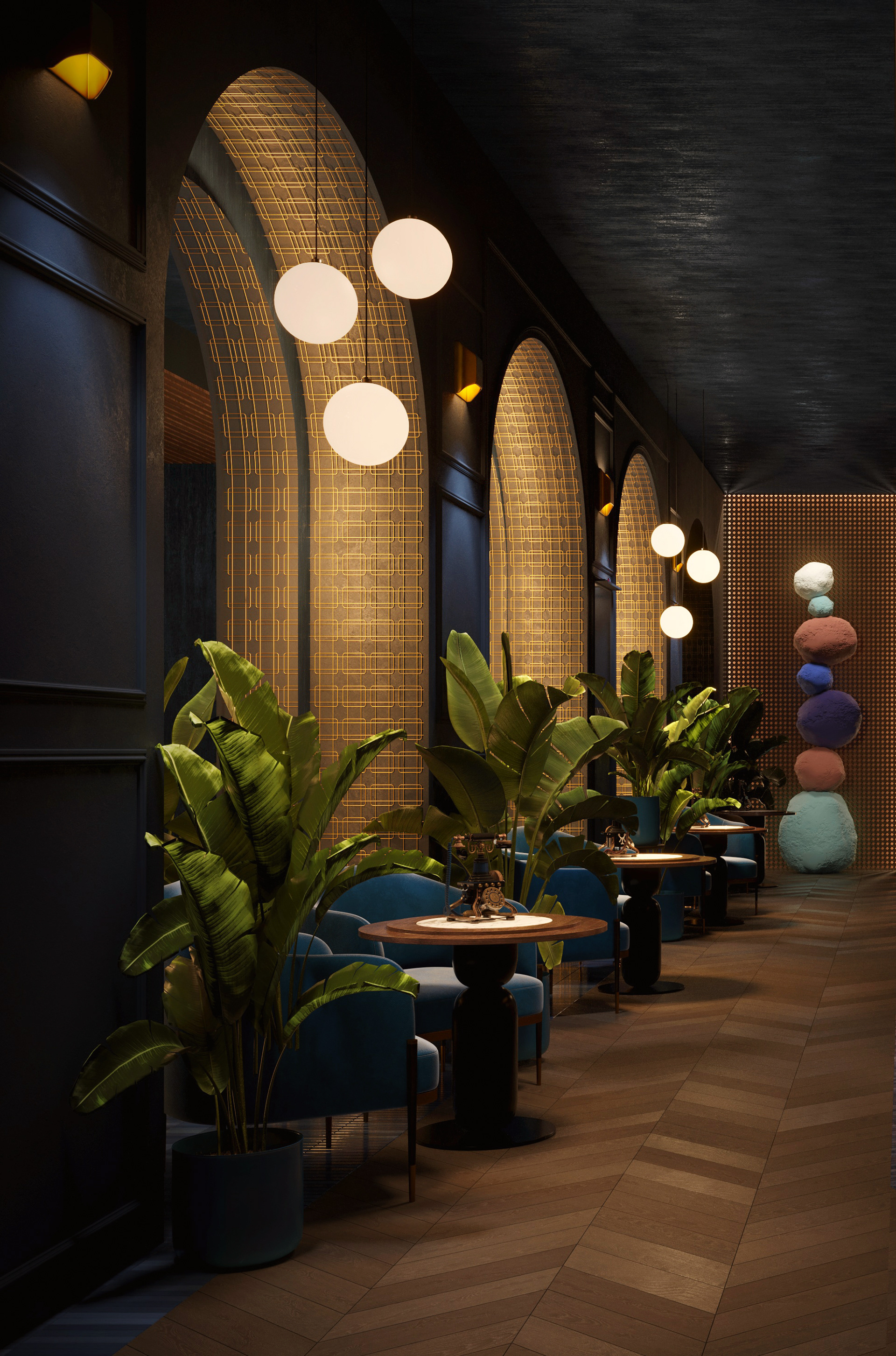 Meticulously curated, every element in the design, no matter how minute, has been thoughtfully considered. The organic and refined blend of materials and precisely structured decor unveil hidden stories in every corner. Subtle patterns and textures abound, creating a nostalgic yet contemporary ambiance.
Inspired by the charm of old traditions blended with modern flair, Social Club expertly merges vintage objects, materials, and furniture with the vibrancy of eclectic young culture and art. The result is a delightful fusion of daring combinations that captivate and leave visitors with an unforgettable experience.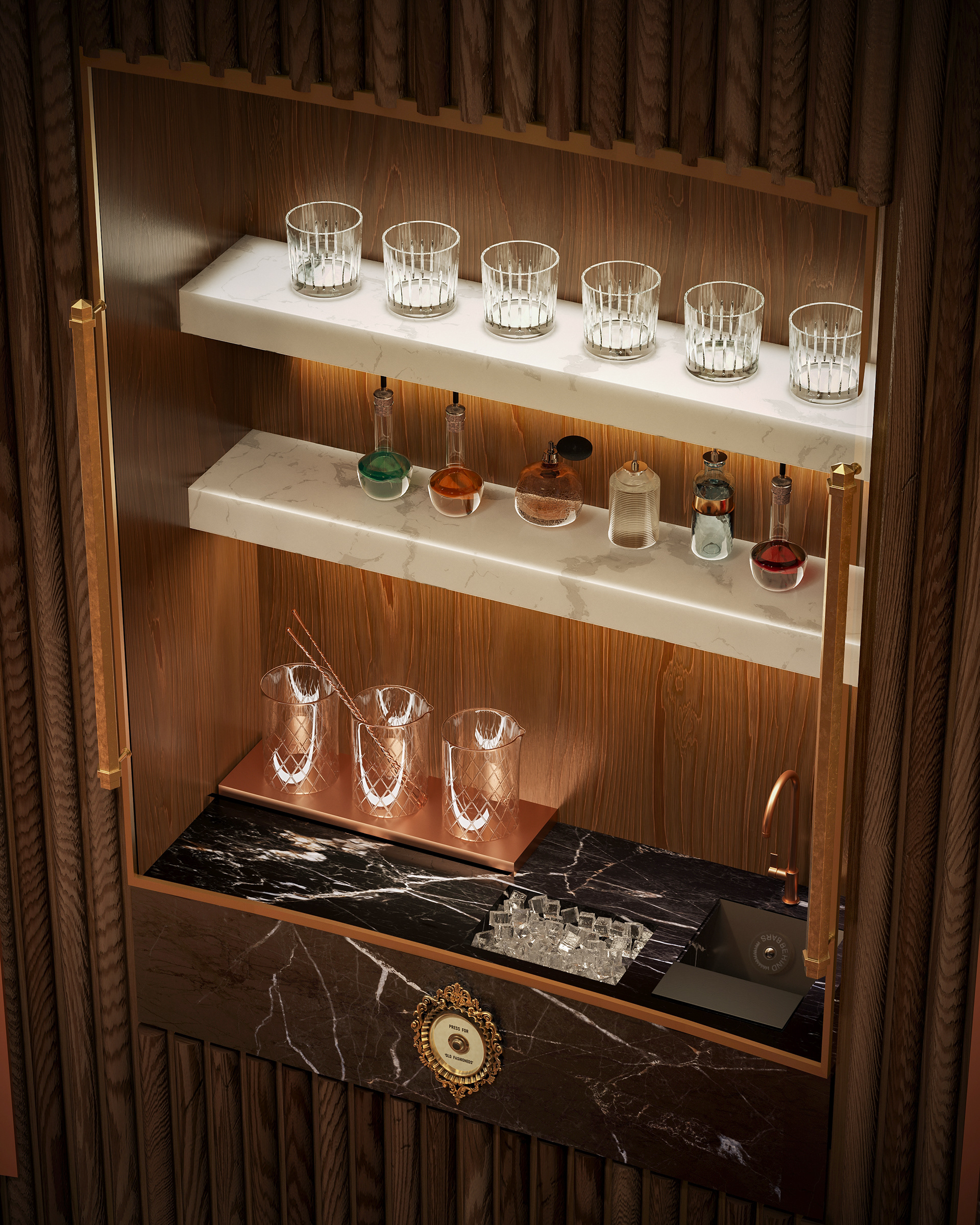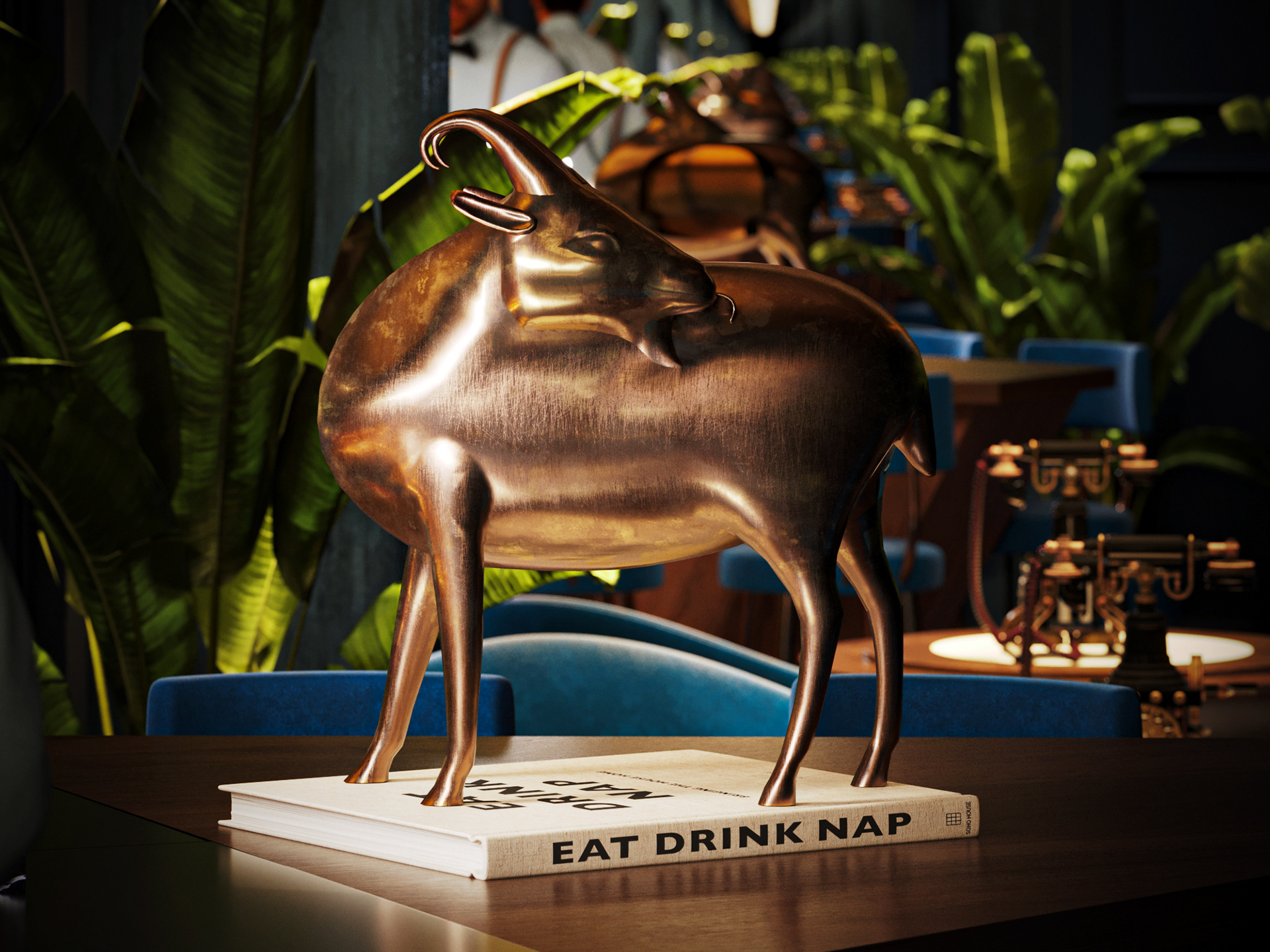 We are proud of the outcome of this project, and we hope our passion and dedication shine through in every pixel. 
Enjoy the journey as you immerse yourself in the captivating world of our latest project!